Looking for a new yoga mat, but not sure which one to choose? Our Mount Adams brand has many quality options, each with their own unique benefit. Every mat has its own purpose, and certain ones may fit your needs better than others. Keep reading to find out which Mount Adams mat is best for your lifestyle.
Our yoga mat options:
The Vista mat is a sleek looking mat with the Mount Adams logo branded on the bottom. It comes in both charcoal and oceanside blue, and is 72" long, 26" wide, with a thickness of 66mm. Because of the size of this mat, you will have more space to stretch and practice your flows. The Vista mat helps provide stability because of its non-slip grip and is extremely durable. It wicks away moisture, and its thick cushion allows you to comfortably practice yoga anywhere. You might consider buying this mat if you tend to practice at home or outside, or if you want a larger mat with more space.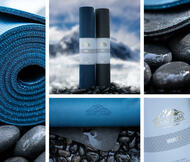 Our Whisper mat is a lightweight, black colored mat, also with the Mount Adams logo on the end. It is durable, but also portable, and it great for traveling. This mat is made of recyclable and biodegradable TPE and has better grip than most other mats. The Whisper mat is 72" long, 26" wide, 6mm thick, and very flexible. Known for its lightweight quality, the whisper mat is perfect for someone who travels with their mat. It is easy to carry and can make trips into the studio easier. Unlike other brands, the Mount Adams Whisper mat provides you with a portable, dry-grip mat without compromising on quality.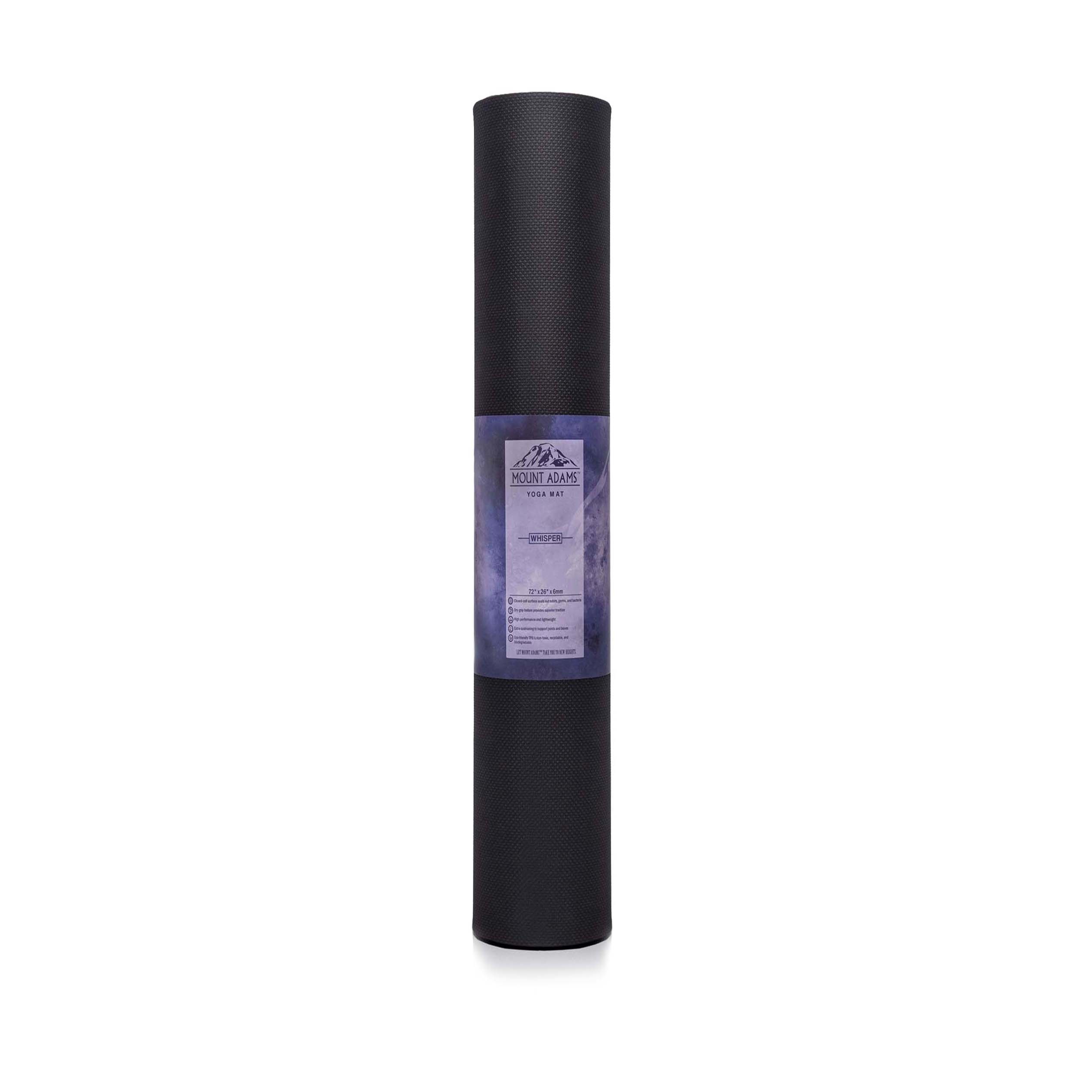 Mount Adams Pro Fit XL Mat is our largest mat, providing you with space for any exercise. It comes in a deep black color and has a unique texture and make. The Pro Fit's fabric-like finish helps to keep moisture out at any temperature. This mat is one of our most versatile mats and can be used practically any time anywhere. Weighing near seven pounds, the Pro Fit is 26" wide, 74" long, and 6mm thick. Because of its density, this mat is great for both indoor and outdoor use. It helps create stability on any surface and is not affected by humidity or sweat. You might consider this mat if you are looking for something for more than just yoga or if you typically practice outside. It is the perfect mat for Pilates, outdoor yoga, and HIIT exercises.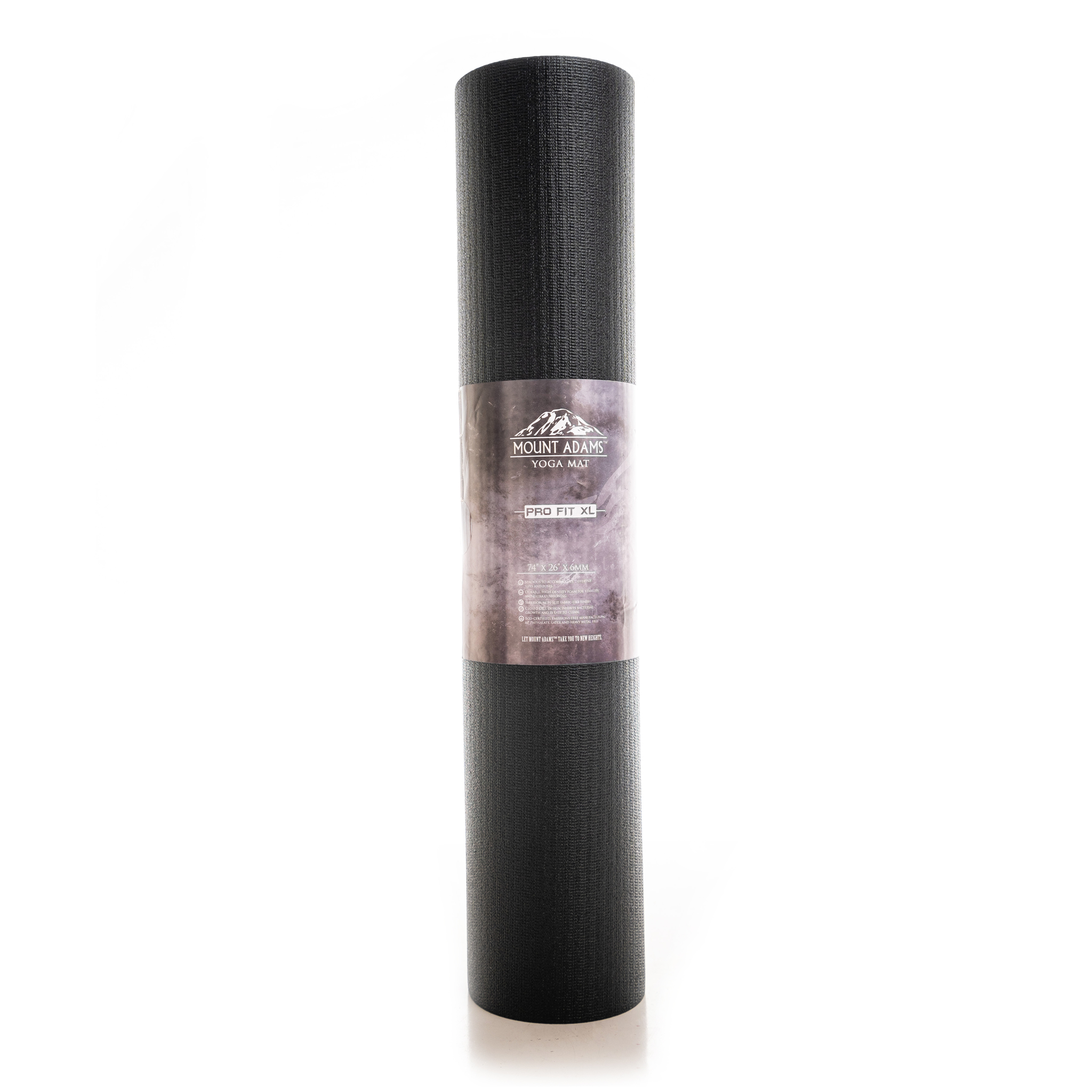 The Cork Mat by Mount Adams is a high quality, sustainable mat made of cork and lightweight TPE. The cork material and Mount Adams logo can be seen on top, but the bottom is black with extra grip to avoid slipping. Cork naturally blocks moisture and sweat from absorbing into the mat and provides you with the support you need for any flow. This mat is 72" long, 26" wide, and 6mm thick. Its sustainable material is eco friendly and has a beautiful natural pattern. If you are looking for a quality, earth-friendly mat, the cork mat is for you!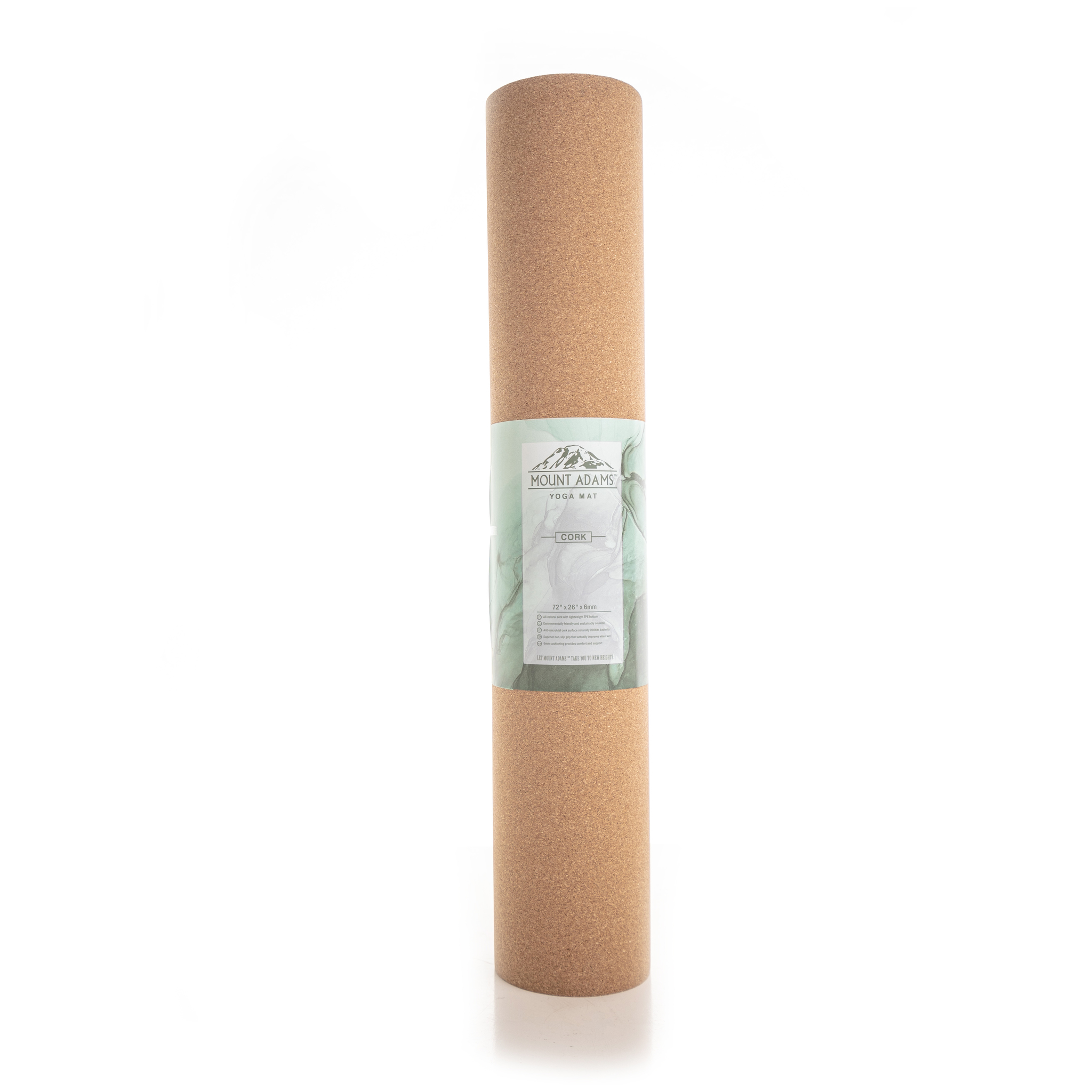 Hot Springs Yoga Mat by Mount Adams
The Hot Springs mat is a beautiful, slate blue mat made specifically for hot yoga. This mat has the Mount Adams logo printed on bottom and a simple design down the center. Its slick surface is made to wick away moisture and provide you with phenomenal grip, even during the sweatiest of workouts. The hot springs mat has an alignment strip to help you with your poses and stance. It is tear resistant, six pounds 12 ounces, 72" long x 26" wide, and 5mm thick. This mat is perfect for anyone practicing hot yoga or anyone looking for help with alignment and support. It is one of our most stable mats, and will help you perfect your yoga technique with each use.